Services

OAKLEIGH OF MACOMB
Oakleigh of Macomb is more than just a place to stay – it's a warm, inviting home and a close-knit community. Our amenities are carefully selected to ensure that Oakleigh residents have easy access to not just the services they need, but the perks that make life enjoyable. When you reside here, you'll enjoy services and amenities like:
RENEW
We're RENEWing the lives of seniors with a restorative program that features: Rehabilitation, Education, Nutrition, Enrichment and Wellness.
Renew: Combining traditional therapies with practical everyday approaches, we'll ignite your actions to becoming the best version of you! With our restorative program, we focus on five principals that will support and coach you to achieving your greatest potential. And all with your own individual plan supervised by an on staff care partner!
Rehabilitation: physical therapy, occupation therapy, and wellness programs designed with you in mind
Education: focus on education in healthy habits, health topics, and hydration for seniors
Nutrition: our culinary team will keep you on the right track with fresh prepared meals that meet your lifestyle
Enrichment: continued support to help you achieve your goals and stay on track with activities, programs and coaching
Wellness: graduation to become the best version of you- mind, body, and spirit!
Concierge services
Our Hospitality Coordinator is here to welcome our new residents and provide support daily for care-free living at Oakleigh of Macomb. We can be a friendly face to help with extra support as you transition into living a vibrant life at Oakleigh of Macomb. Let us set the appointments, make the reservations or send the correspondence!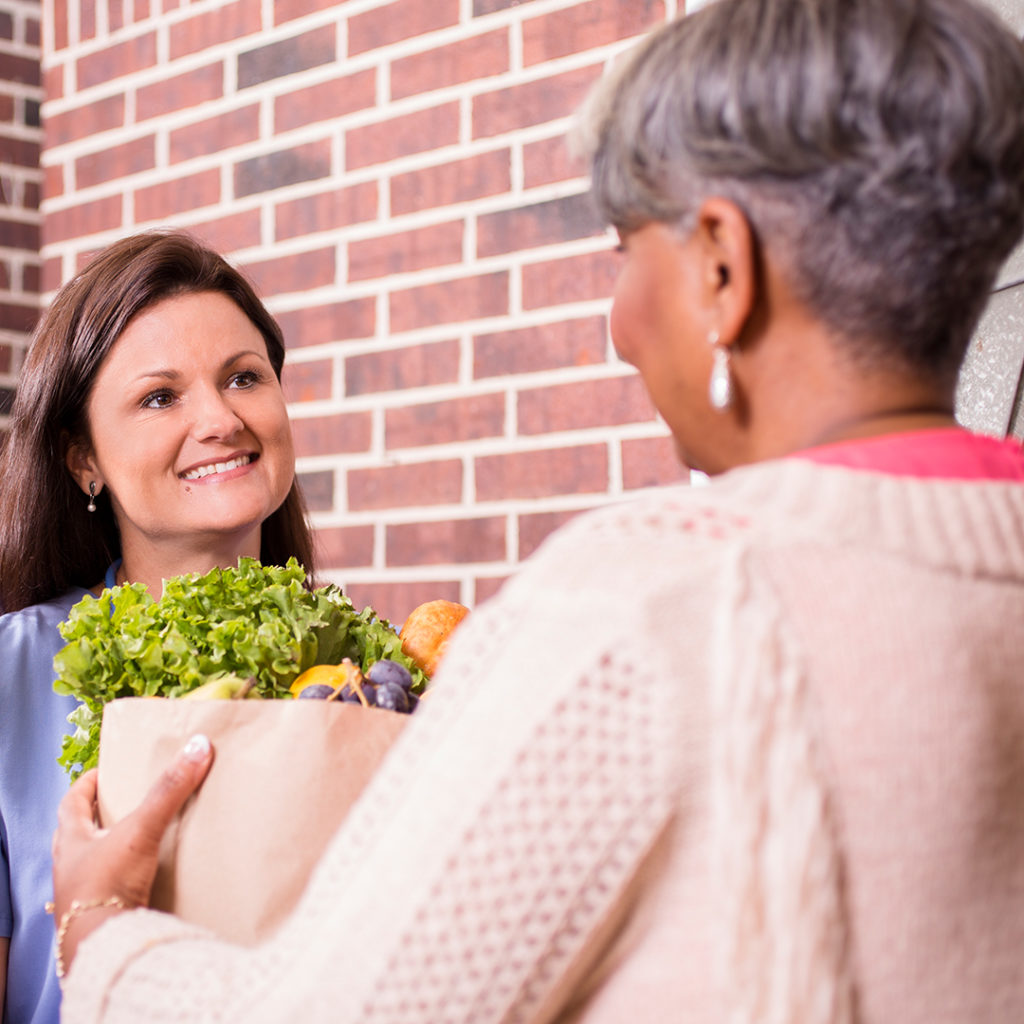 Impressions Memory Care
A dementia diagnosis is similar to a fingerprint; it's unique to each person and family. It leaves a different impression on us all. Our memory care team is here to walk with you on this journey with JOY, MEANING, PARTNERSHIP and CONFIDENCE.
Joy: We know that each persons' needs are unique and require an individual approach to address them. We take pride in finding what works best today, tomorrow and each day that brings a new challenge. Our mission is to find out what we can do to make life joyful for each resident.
Meaning: Engage residents in Life Enriching opportunities filled with purpose, meaning, joy and laughter. These programs and opportunities will be varied to meet the needs of each individual preference and ability. These opportunities for real connections and purposeful engagement are an integral component of our Life Enrichment program, which includes an activity calendar, as well as life between scheduled events.
Partnership: Support and guide families through the journey and beyond. Relationships with our families are nurtured from the first phone call. The transition to a care community can be challenging and everyone has a unique story. Their input and ideas are important and valued as part of our team. These are special relationships that often last for years.
Confidence: Our Imagine, Inspire, ignite training program develops a team capable of providing care with an open mind and heart. It fosters the ability of staff to see beyond a diagnosis and look at the person they are caring for in a deeper, more meaningful way.
Curated culinary experiences
Residents at Oakleigh of Macomb enjoy daily, freshly prepared meals in the Restaurant offering an open dining option. Whether you're joining friends for dinner, or indulging in a late lunch after playing a game of Bocce Ball in the courtyard, you will enjoy locally selected produce and ingredients all prepared by our own Chef and culinary team. Our private dining room offers a great space for you and your family to host life celebrations, and even work with the Chef to create a special menu for your occasion. Homemade meals, theme dinners and more help create the personalized culinary choice for our residents to enjoy!