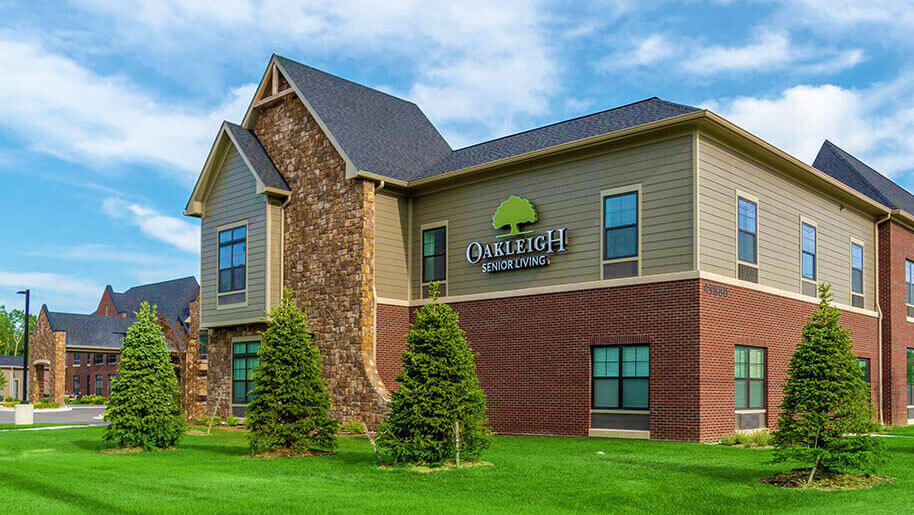 OAKLEIGH

of Macomb
Nestled along the Clinton River at the northern doorstep of Metropolitan Detroit, Oakleigh of Macomb is located next to Randazzo's Market on Hayes Road between 22 Mile Rd and 23 Mile Rd.  Inspired by the warmth and hospitality of Macomb Township, Oakleigh of Macomb will be a premier "boutique-style" Senior Living Community designed with purpose to provide a lifestyle of carefree convenience to our residents. Comfortable yet luxurious spaces and furnishings will be artfully combined to create the warmth and easy elegance that is sure to please the most discerning of tastes.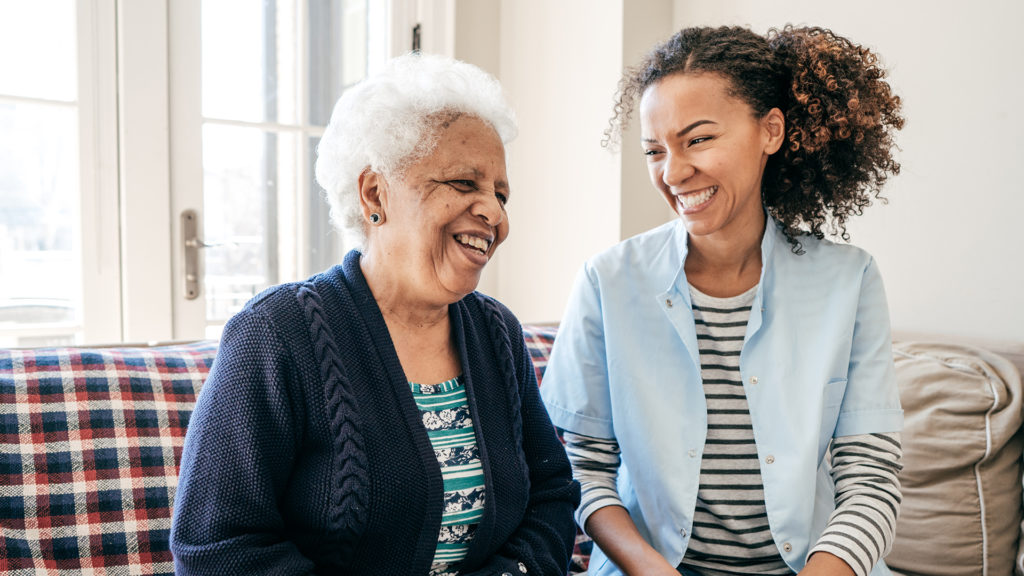 EXPERIENCE

OAKLEIGH OF MACOMB
The Oakleigh of Macomb is more than just a place to stay – it's a warm, inviting home and a close-knit community. Our amenities are carefully selected to ensure that Oakleigh residents have easy access to not just the services they need, but the perks that make life enjoyable. We believe that your home should be a reflection of what makes you you. You'll find a variety of floor plans to suit your needs and preferences, from studios to one and two bedroom apartments. And all of our apartments are available on a monthly lease basis, giving you the flexibility to change your living situation as your needs change.
A dementia diagnosis is similar to a fingerprint; it's unique to each person and family. It leaves a different impression on us all. Our memory care team is here to walk with you on this journey with JOY, PURPOSE, PARTNERSHIP and CONFIDENCE.
Combining traditional therapies with practical everyday approaches, we'll ignite your actions to becoming the best version of you! With our restorative program, we focus on five principals that will support and coach you to achieving your greatest potential. And all with your own individual plan supervised by an on staff care partner!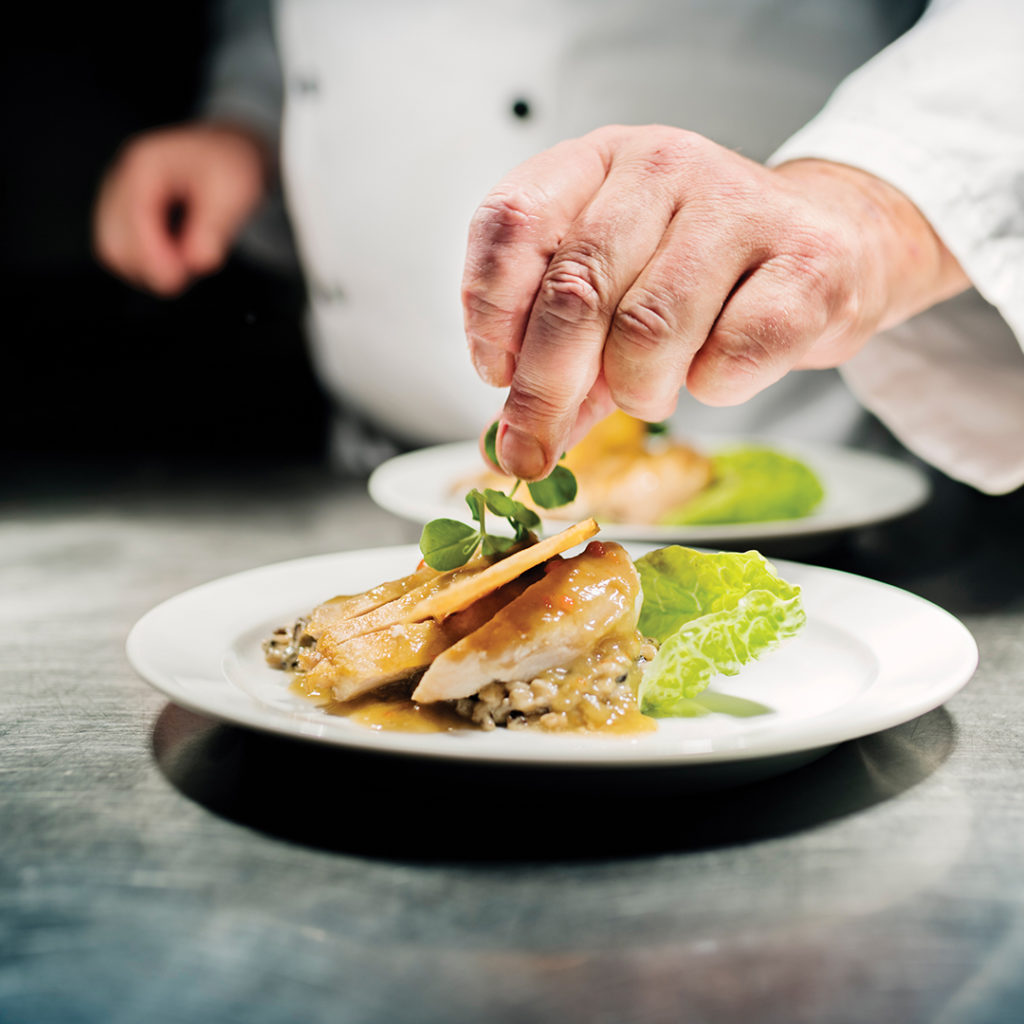 Residents at Oakleigh of Macomb enjoy daily, freshly prepared meals in the Restaurant offering an open dining option. Whether you joining friends for dinner, or indulging in a late lunch after playing a game of Bocce Ball in the courtyard, you will enjoy locally selected produce and ingredients all prepared by our own Chef and culinary team. Our private dining room offers a great space for you and your family to host life celebrations, and even work with the Chef to create a special menu for your occasion! Homemade meals, theme dinners and more help create the personalized culinary choice for our residents to enjoy!
Our Hospitality Coordinator is here  to welcome our new residents and provide support daily for care free living at Oakleigh of Macomb. Whether you need extra support as you transition into living a vibrant life at Oakleigh of Macomb, or a friendly face to help you with a reservation.  Let us set the appointments, send the correspondence, or just be your professional organizer!
Floor plans

OAKLEIGH OF MACOMB
We provide a space designed with elegance and carefree convenience in mind – you make it a home.
Happening Now

OAKLEIGH OF MACOMB
Experience Oakleigh in person at any of our community events! Whether you want to join in on the action, talk to other residents and families, or meet the Oakleigh team, RSVP to any of the great happenings we have to offer. We aren't just living a vibrant life at Oakleigh, we are experiencing all that Oakleigh has to offer! Contact us to sign up for any of these great events, or to get on our mailing list to stay updated on what's happening next at Oakleigh of Macomb. Welcome Home

OAKLEIGH OF MACOMB
At Oakleigh of Macomb, we offer an upscale senior living experience with a commitment to exceptional amenities, a lively community calendar, and personalized support options for those who prefer or require a higher level of care.
When you make your home at Oakleigh, you'll find everything you need to live the life you desire.