As the temperature drops and the colder weather sets in for the season, it's easy to get bored. Winter is frequently a time to remain home and pursue pastimes in the warmth of a pleasant structure, depending on where you reside. It's critical for seniors, in particular, to beat the winter blues with a variety of entertaining events and activities. Maintaining excellent health and well-being in the later years of life requires being involved and active. 
Instead of hibernating for the next several months, use these great ideas to get you or a senior in your life moving.
1.) Read a Great Book
When was the last time you or an elderly loved one read a best-seller? Form a book club this winter and make a list of novels you'd like to read together. This allows you to immerse yourself in a good book during your alone time while also gathering with other club members to discuss literary subjects.
 Reading sharpens your memory. This is crucial for recalling ordinary experiences in the near term. In addition, reading often may help to enhance the brain's neural network. This improves your mind's receptivity to learning and memory retention. A major study of Americans aged 55 and above discovered that people who consistently challenged their brains via activities such as reading performed better on exams than their peers regardless of age.  
According to other studies, seniors who participate in intellectually demanding activities such as reading are less likely to acquire Alzheimer's disease.
Some seniors and those close to them enjoy the experience of reading aloud to one another. Every time you visit, make time to get together and go through one or more chapters together. Consider listening to an audiobook instead if one of you has vision or reading difficulties.
 2.) Discover a New Interest or Hobby
Winter is an excellent time to start a new pastime. There are several hobbies to choose from, and many of them provide numerous advantages. For example: 
dancing may help with balance

crocheting can help with arthritic fingers

constructing models can help fine motor skills. 
Aside from the physical benefits, acquiring a hobby is a terrific method to engage the brain and maintain cognitive health.
Arts and crafts are healthy for the spirit at any age, and many seniors find that taking up a creative pastime is a great way to brighten up a gray winter day. Knitting, needlework, woodworking, and painting, as well as DIY projects and holiday-themed crafts, are all great ways to get those hands moving and the creative juices flowing. If you or an aged loved one is new to the world of crafting, don't worry about going too complicated, intense, or pricey. Projects may be as intricate or as simple as you choose. For example, some seniors prefer crafting homemade goods to give as presents to those they care about, while others enjoy decorating their living area with created décor. Arts and crafts activities may be one-time tasks or multi-week or multi-month endeavors. 
Seniors often need support in handling everyday tasks while aging in place. Usually, family members take on this responsibility, but a lack of time or experience may make caring difficult. In addition, caring for a senior loved one may be stressful for some families. 
Families in MI are fortunate to be able to depend on the best assisted living in Michigan. In these facilities, caregivers are accessible 24 hours a day, seven days a week, to help seniors with bathing, medicine reminders, exercise, and much more – giving families the time they need to concentrate on other critical chores or just relax.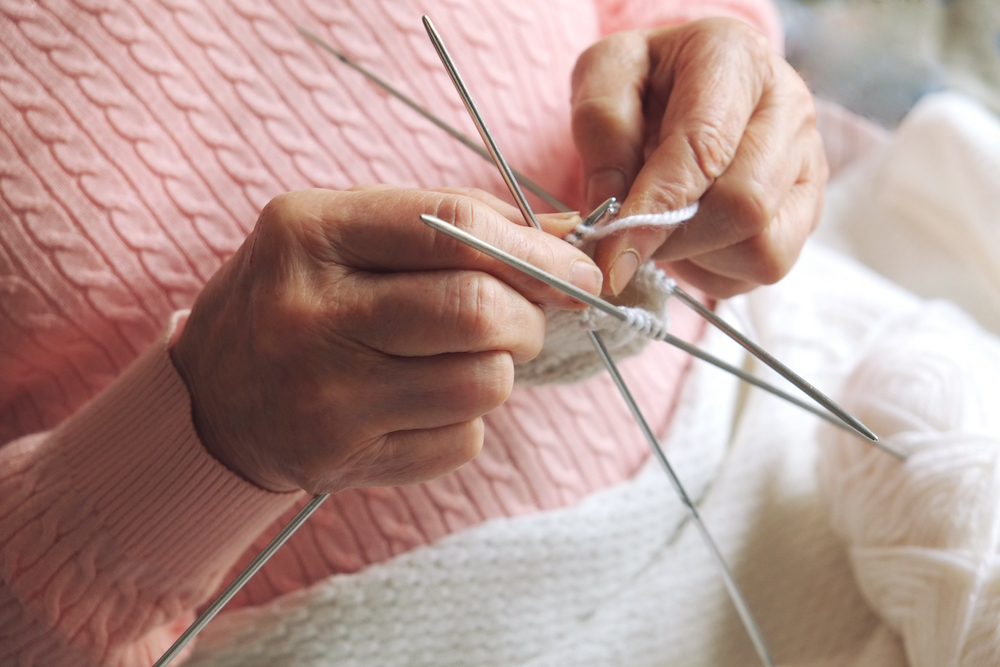 3.) Senior Outings and Movies
Check the calendar of scheduled trips if you or a loved one is a member of the best assisted living in Michigan. There may be some enjoyable activities that offer transportation and organize all of your requirements. Also, this is a fantastic chance to go on adventures with new or old friends.
Have you seen a recent movie trailer that grabbed your interest? Is there going to be a band or a performance in town? Have you ever wanted to go to a local museum but never had the opportunity? All of these activities are ideal for seniors trying to make the most of the winter months.
Whatever you or the senior in your life choose to do to make the most of the winter season, it's essential to be active, involved, and have fun.
4.) Start Cleaning and Organize Things at Home
Your loved one does not have to wait until spring to begin cleaning the house. The long winter months are great for going through all of the belongings that have gathered over time. Arrange old pictures in scrapbooks, determine which clothing to retain and give, and discard obsolete or damaged items. This degree of order may lead to a cleaner house where your loved one can quickly reach all required goods without stumbling over heaps of boxes and garbage. 
Not many seniors can maintain their home's cleanliness on their own. Some have mobility issues, while others may have a significant cognitive illness such as dementia. Living alone at home in your elderly years might create some unique problems. However, you can trust the best assisted living in Michigan to help your senior loved one maintain excellent quality of life while managing an illness and doing everyday duties.
 5.) Find an Indoor Workout Method
When it's cold outside, it's tempting to spend the day snuggled beneath blankets, but getting your heart pounding with exercise is another method to keep warm. There are several excellent methods for seniors to stay healthy while being inside. They may try out yoga and tai chi or acquire a stationary bike or treadmill for cardio. Your loved one might attempt basic weightlifting exercises that dramatically improve mobility with a few modest weights.
Some elders may find it challenging to exercise regularly without the aid of others. If your older loved one needs assistance with daily duties or encouragement to embrace a healthier lifestyle, contact the best assisted living in Michigan. For example, Oakleigh of Macomb offers skilled and professional caregivers 24 hours a day, seven days a week, to assist seniors in living longer, happier, and healthier lives.