The weather is cooling off and autumn is in the air. This time of year is a good reminder to focus on your health and well-being. Oakleigh of Macomb, revered for providing the best assisted living in Michigan, believes that this fall, your health should take the forefront, especially for older adults.
Below, we've created a list of tips that can help you celebrate the season by feeling your best, as well as giving you more details about how to become a resident of our beautiful community. Keep reading to learn more!
1. Immerse in the RENEW Program
Delve into a transformative journey with our RENEW program, tailor-made for our residents. Engage in a blend of Rehabilitation, Education, Nutrition, Enrichment, and Wellness, all thoughtfully woven together to revitalize every aspect of your life. Be prepared to harness traditional therapies coupled with pragmatic daily approaches, designed to fuel your actions towards becoming the paramount version of yourself.
2. Rehabilitation Tailored for You
From physical therapy, occupation therapy to wellness programs, our rehabilitation efforts ensure you're receiving the care you require in a manner that's as unique and special as you are. Our communities foster a supportive environment wherein your wellness journey is never traveled alone.
3. Schedule a Health Check-Up With Your Doctor
Autumn signifies a time of change, not only in nature but also as a gentle reminder to pay attention to our health and well-being. At Oakleigh of Macomb, renowned for being among the best assisted living in Michigan, we champion the importance of consistent, preventive health check-ups to ensure our community members navigate through this beautiful season as happy and healthy as possible. 
Regular Check-ups
Make certain to schedule regular appointments with your healthcare provider to monitor overall health, manage ongoing health conditions, and modify any treatment plans as needed.
Discussing Nutritional Needs
Use these check-ups as an opportunity to discuss any dietary or nutritional concerns, ensuring your body is receiving the nourishment it needs to stay strong and healthy through the cooler months.
Eye and Hearing Tests
Regular screenings for eyes and ears ensure that you're not missing out on any of the beautiful sights and sounds of the season.
Medication Review
A periodic review of medications with your healthcare provider ensures that they are optimized for your current health status and needs.
Discussing Mental Health
Mental wellness is equally vital. Ensure to communicate any feelings of loneliness, sadness, or anxiety with your doctor.
4. Eat Nutritious, Seasonal Foods
Autumn ushers in a bounty of vibrant, nutritious foods, each echoing the heartiness and warmth that the season is celebrated for. At Oakleigh of Macomb, one of the best assisted living communities in Michigan, our culinary experts curate meals that aren't just nutritiously beneficial but are a homage to the rich produce of fall.
Squash Varieties: 
Explore an array of dishes crafted from squashes like butternut, acorn, and spaghetti. From rich, velvety soups to roasted squash sides, each bite promises a burst of autumnal flavors and a plethora of health benefits.
Apples Galore: 
The crispness of freshly harvested apples is encapsulated in our dishes, from warm apple pies to wholesome apple salads, providing not just a sweet or tart burst of flavor but also a wonderful source of dietary fiber.
Root Vegetables: 
Relish in the hearty, earthy flavors of root vegetables like beets, carrots, and parsnips. Whether roasted to caramelized perfection or melded into a robust stew, they offer both nutrient-dense and comforting meal options.
Brussels Sprouts:
Often roasted to perfection with a hint of olive oil, garlic, and a sprinkle of seasonings, Brussels sprouts make a delightful, nutritious side, promising a lovely crunch and an abundance of vitamins.
Pumpkins:
Beyond the classic pies, pumpkins make their way into our savory dishes too, from creamy pumpkin risottos to hearty pumpkin soups, offering vitamin-rich meals that warm the soul.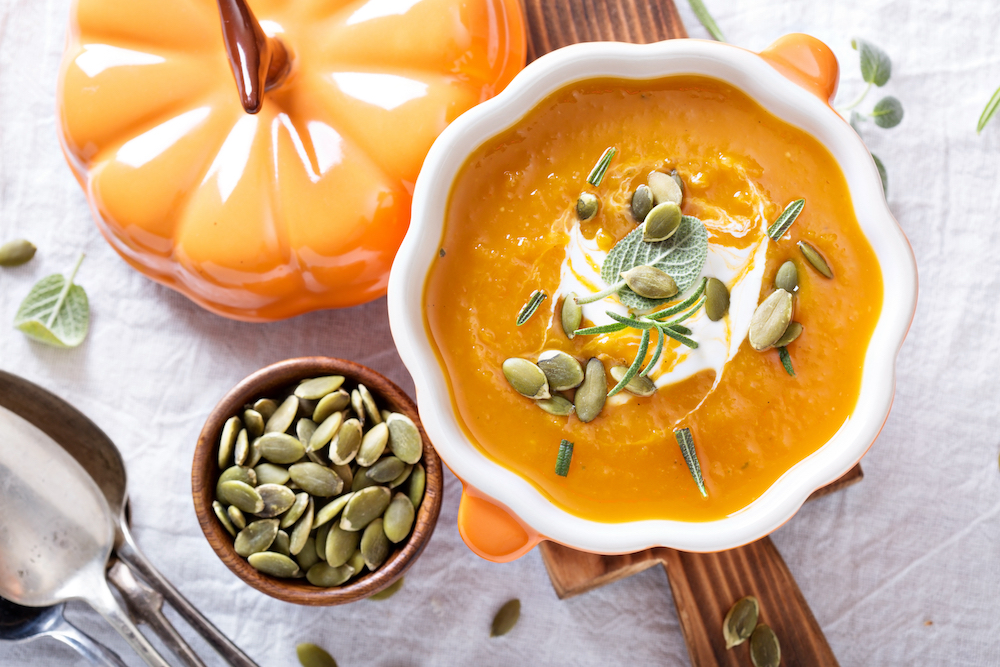 5. Continuous Enrichment
Ensuring you stay firmly on the path to achieving your goals, our enrichment programs offer a spectrum of activities, ventures, and coaching, maintaining your momentum and zeal throughout the autumn months.
6. Comprehensive Wellness
In the spirit of Wellness, we guide you toward the holistic graduation of becoming the epitome of wellbeing, nurturing your mind, body, and spirit in our caring, supportive communities, highlighting us as the best assisted living in Michigan.
7. Autumnal Activities
The fall season is synonymous with a myriad of colors, crisp air, and a heartwarming ambiance, providing the perfect backdrop for a variety of activities that our residents can immerse themselves in. At Oakleigh of Macomb, ensuring that each day is painted with moments of joy, engagement, and fulfillment is paramount. Here, we curate assisted living-friendly activities that resonate with the spirit of autumn, allowing residents to bask in the season's glow.
Leaf Art Sessions:
Engage in creative art sessions using fallen leaves to create vibrant artworks or decorations. This could involve leaf pressing, painting, or crafting autumn wreaths, ensuring not just an artistic outlet but also a celebration of the season's colors.
Pumpkin Decorating: 
Embrace the quintessential symbol of fall by organizing pumpkin decorating sessions. Residents can paint, carve, or adorn pumpkins with various decorations, creating festive centerpieces for their living spaces or common areas.
Autumn Walks: 
Arrange guided, gentle walks through accessible paths adorned with fall foliage. The crisp autumn air and vibrant colors provide a sensory delight and a wonderful way to stay active and connected with nature.
Cooking Demonstrations:
Host cooking sessions where residents can observe and learn how to create classic autumn dishes. The aromatic spices and flavors of the season come alive, fostering not just learning but also sensory stimulation.
Contact Oakleigh of Macomb Today!
At Oakleigh of Macomb, we ceaselessly strive to embody the best assisted living in Michigan, offering a haven where the golden years of life are celebrated, cherished, and lived to their fullest. Your journey through the myriad of colors and experiences that autumn brings will be graciously supported by our unwavering commitment to your health, wellness, and overall vitality. This fall, let's walk hand in hand, through the rustling leaves towards a future where your health gleams as vibrantly as the autumnal hues surrounding you.
For more on our offerings and how we ardently pave the way toward a rejuvenating, wholesome life, please contact us today. Your vibrant autumn, filled with health, vitality, and joyful moments, awaits at Oakleigh.