April is National Stress Awareness month, meaning that it's the perfect time to take a closer look at how stress impacts seniors. Chronic stress is one of the worst things that can happen to one's health, affecting everything from sleep habits, diet and nutrition, heart health, memory, and more. This is especially detrimental to older adults, including those who might have underlying health conditions. Everyone faces stress, and while moving to the best assisted living in Michigan can certainly make life easier, coping with stress doesn't have to end there.
Our solution? Active relaxation. Below, we have compiled some helpful information regarding active relaxation, and just how seniors can use it to unwind and destress this month, and all the months to follow. Continue reading to learn more!
What is Active Relaxation?
At first glance, you might think that the terms 'active' and 'relaxation' are a bit of a juxtaposition. However, they actually go hand in hand! You are likely familiar with more passive forms of relaxation, such as reading a book, taking a nap, or spending time in meditation. With active relaxation, you are focused on activities that get your body up and moving while also helping you to recenter your mind and be positive. In fact, you may even be participating in active relaxation already without even realizing it!
Benefits of Active Relaxation
Other than helping you to unwind, there are many great reasons to give active relaxation a try. 
Positive Mindset
If you are someone who frequently struggles with anxiety, stress, or depression, active relaxation can help you get into a positive mindset. Being able to focus on the good things in life will allow you to feel happier and more fulfilled.
Social Aspect
When you are a resident of the best assisted living in Michigan, there are a multitude of opportunities to connect with others. Socialization is extremely important for seniors, especially those with memory care needs. Unlike traditional relaxation techniques, such as reading a book or napping, active relaxation includes activities that can be enjoyed with others. 
Staying Physically Active
When you think about ways that you can stay physically active, what comes to mind? Do you imagine a runner training for a marathon or visiting the gym to lift weights? While that's not necessarily incorrect, those types of activities aren't always suitable for older adults. With active relaxation, however, you are able to stay moving in a more appropriate, safer setting. 
5 Active Relaxation Activities
Active relaxation can look different for each person, as there are a wide variety of activities that you can do. The key is to find a way to find an activity that you enjoy. Below are just a few examples of activities that you can try:
#1.) Gardening
What could be better than the refreshing spring air and the feeling of moist earth between your fingers? If you're looking for a hobby that allows you to be outdoors while also growing your own flowers or veggies, then gardening is a great fit. Reap all the benefits of staying active as you also take the time to focus and recenter.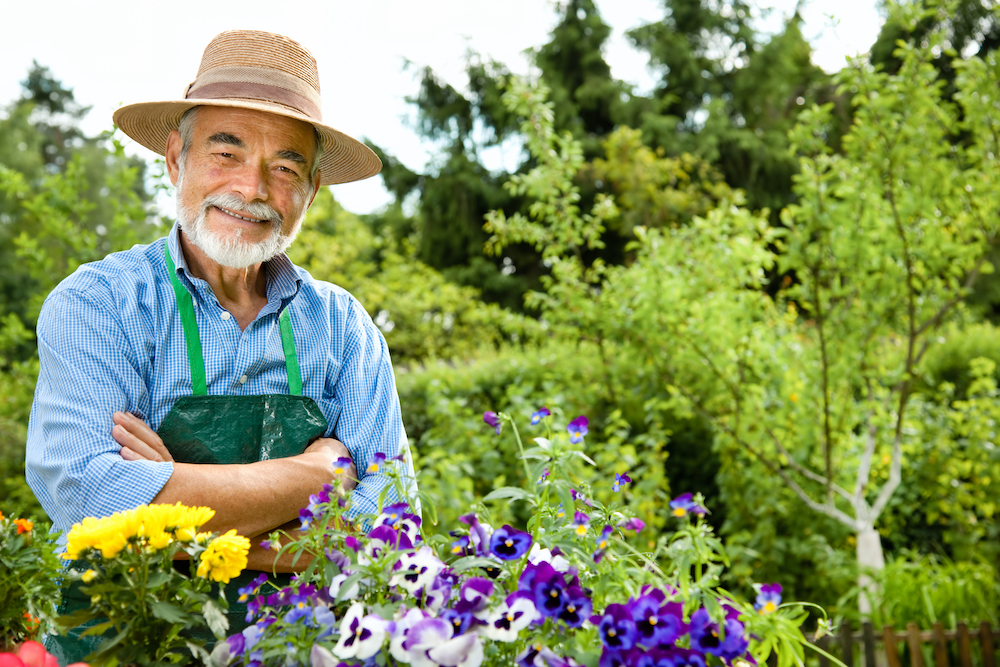 #2.) Go On a Nature Walk
Here at the best assisted living in Michigan, we pride ourselves on the beautiful grounds and accessible walkways we have in our community. Now that spring is in full swing, our residents are truly taking advantage of the weather and going on scenic nature walks. Walking has many health benefits, including improving heart health, bolstering the immune system, and even doing wonders for mental health as well. If you are new to active relaxation, a nature walk could be an excellent place to start.
#3.) Arts and Crafts
If you are someone who tends to lean toward the creative side, try getting artistic as a way to engage in active relaxation. There are so many different ways to be creative! For example, you could take up knitting or sewing if you are someone who likes to be hands on. If you enjoy working with colors, try painting a canvas or coloring mandalas in an adult coloring book. Now that spring is here, get together with a friend to make color, floral wreaths to put on your door. There is no right or wrong way to participate in arts and crafts!
#4.) Take a Swim
With warmer weather right around the corner, swimming is an excellent way to stay active. Because it is a low impact exercise, swimming is a very popular activity among older adults, including those that may have mobility issues. You can swim a few laps at your local pool or sign up for a water aerobics class. Either way, swimming is an activity relaxation technique that you should try at least once!
#5.) Bake Tasty Treats
Cookout season is here, and while hotdogs and hamburgers are a staple, everyone loves baked goods! Baking can be a fun way to stay active and keep your mind engaged in a task. Plus, if you are a resident of a senior living community, you can always make muffins or cupcakes to share with your neighbors and friends. They are sure to appreciate the kind gesture! Check out the internet for new recipes or refer to your family cookbook to conjure up the classics. If you have grandchildren, this can also be an excellent way to connect with them. 
Tour the Best Assisted Living in Michigan
Here at Oakleigh, we want our residents to live their fullest lives possible. This means helping them to combat stress and focus instead on all the benefits that retirement has to offer. At our community, we strive to provide our residents with amenities that will make their lives easier, including weekly housekeeping and maid services, restaurant style dining, an on-site spa and wellness center, group outings and activities, and so much more!
To schedule your tour of the best assisted living in Michigan, be sure to contact us today! Once you step foot on our grounds, we know you will see for yourself just what makes Oakleigh of Macomb so special.