Making the transition to a memory care community can be a big decision, but thanks to the many services and amenities available to residents, it can also be something to look forward to. The best senior housing near me is home to a host of many great aspects of senior living, including top notch dining services, an on location salon and spa, and so much more! To take a closer look at Oakleigh of Macomb, be sure to check out this list!
#1.) Restaurant Style Dining
Here at Oakleigh, we are firm believers that the food you eat should be both delicious and nutritious. That is why we strive to offer specially curated chef-prepared meals available in a beautiful, restaurant style setting. In addition to this, you can look forward to theme dinners and fun parties offered all throughout the year! The dining services available at memory care shouldn't be dull, boring, or lackluster in any way.
#2.) Pet Friendly Community
All too often, seniors are asked to leave their furry best friend behind when they transition to the senior housing near me. This can be devastating to the older adult, especially if they have dementia or Alzheimer's disease. That is one of the primary reasons we have decided to make Oakleigh of Macomb a pet friendly community! Your animal is an active part of your family and can play a huge role in maintaining your overall mental, physical, and spiritual health. 
#3.) On Location Salon and Spa
When you think of rest and relaxation, what comes to mind? Do you envision yourself getting your hair cut and colored? What about enjoying a manicure or pedicure? Salon and spa services aren't just an excellent way to kick back and relax, but they can also help bolster your self esteem. For some memory care residents, it can be tough to feel good about themselves or they may see themselves differently due to their diagnosis. After a fun visit to our on location salon and spa, you're sure to feel more confident as well as pampered!
#4.) Beautiful Outdoor Spaces
Being able to spend quality time outdoors is extremely important for older adults, especially those with dementia or Alzheimer's disease. Nature has a way of creating a calm, soothing environment that fosters peaceful feelings and a sense of tranquility. Moving to a senior living community that offers beautiful outdoor sitting spaces as well as designated walking trails is extremely important! Doing so allows residents to socialize and stay active while also being in tune with nature.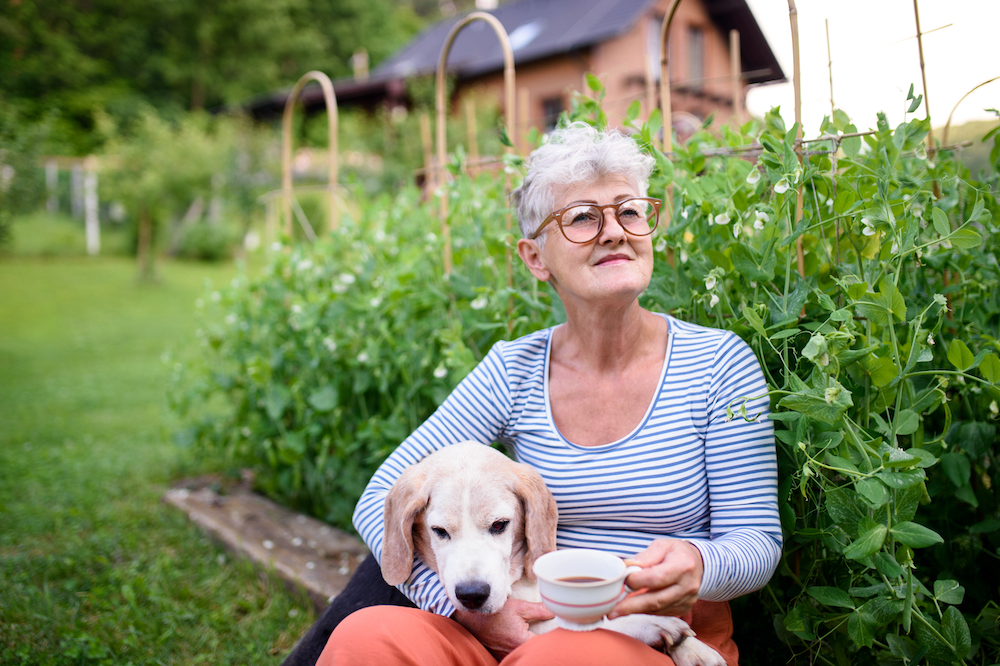 #5.) Housekeeping and Maid Services
Another major aspect of senior living is the ability to say goodbye to tedious household chores and responsibilities. When you move to the best senior housing near me, you can expect to experience housekeeping and maid services. Don't stress about doing the dishes or changing the sheets – our helpful team has you covered! This means that you'll have more time to enjoy your retirement to its fullest. 
#6.) Planned Outings
Just because our community has it all doesn't mean that you shouldn't be able to get out and about every once in a while! That is why we offer our residents routine outings to enjoy a little time off campus. Enjoy a shopping trip or visit a local restaurant with your friends. Either way, you're sure to have a fun experience when you participate in one of our planned activities.
#7.) Shuttle Service
For many older adults, especially those facing cognitive decline, safely operating a car isn't something you can do anymore. However, there are still important doctor's appointments you need to get to and other key errands you need to run. With the help of our shuttle service and scheduled car, we can ensure that you get where you need to go safely and on time. For family members, this can bring a lot of peace of mind as well as minimize the responsibilities on their end as well. 
#8.) Safety and Security
One major reason that older adults move to a senior living community is due to the fact that they are no longer safe alone at home. This can be due to an increased level of care or the further development of dementia. If this is a key deciding factor for yourself or your senior loved one, you want to ensure that the community they are moving to is one that prioritizes safety and security.
At Oakleigh, we are staffed 24/7 and offer round the clock care. Also, our locally monitored emergency response system allows us to assist residents as quickly and efficiently as possible. We understand the importance of offering a safe and secure environment, especially for those who use our memory care services.
#9.) Resident Activity Calendar
If you want to have fun and make new friends at your senior living community, it's important to be involved in the resident activity calendar. No matter what your interests are, you're sure to find something to participate in here at Oakleigh! From exercise classes to board games to movie nights, each resident can enjoy all that the best senior house near me has to offer.
#10.) Complimentary Amenities
Having access to the internet and cable is an essential part of staying connected with the world around you. You can watch your favorite programs, stay up to date on the news, and more importantly, keep in touch with family and friends. As an Oakleigh resident, you will have complimentary Wi-Fi and cable available in your apartment.
Schedule Your Tour Today!
Now that you know a little more about the best senior housing near me, it's time to come and take a look for yourself! Contact us today to ask any questions you may have regarding the many services and amenities that we have available. Also, you can book a tour of our community as well! If you want a sneak peak, be sure to check out our virtual tours and photo gallery as well. We know that once you step foot onto Oakleigh of Macomb, you're going to feel right at home.